Double Magazine 2019, 'In Mexico, I Went For A Walk'. Shot Benjamin Hampson, Styling Tallulah Harlech.
JeanPaul Paula, Styled by IB Kamara. Directed Jamie Brunskill.
'Democratising Transgenderism', Central Saint Martins Talk. Panel discussion with Reba Maybury, Ibrahim Kamara & myself.
How to democratise transgenderism to a wider audience?
Panel talk with Reba Maybury, Ibrahim Kamara & myself. Projection screen discussion, featuring my photographic exploration and printed works focused on the transgender community.
Sue Tilley in vintage Lee Bowery. Home Studio Highgate.
'Mulberry England Special', Punkt Magazine 2018.
Sue Tilley, St. Leonards 2018
'Oto' Handprint from my 'Hope Series'.
'The Pomeranian Issue', Dog Magazine, 2018.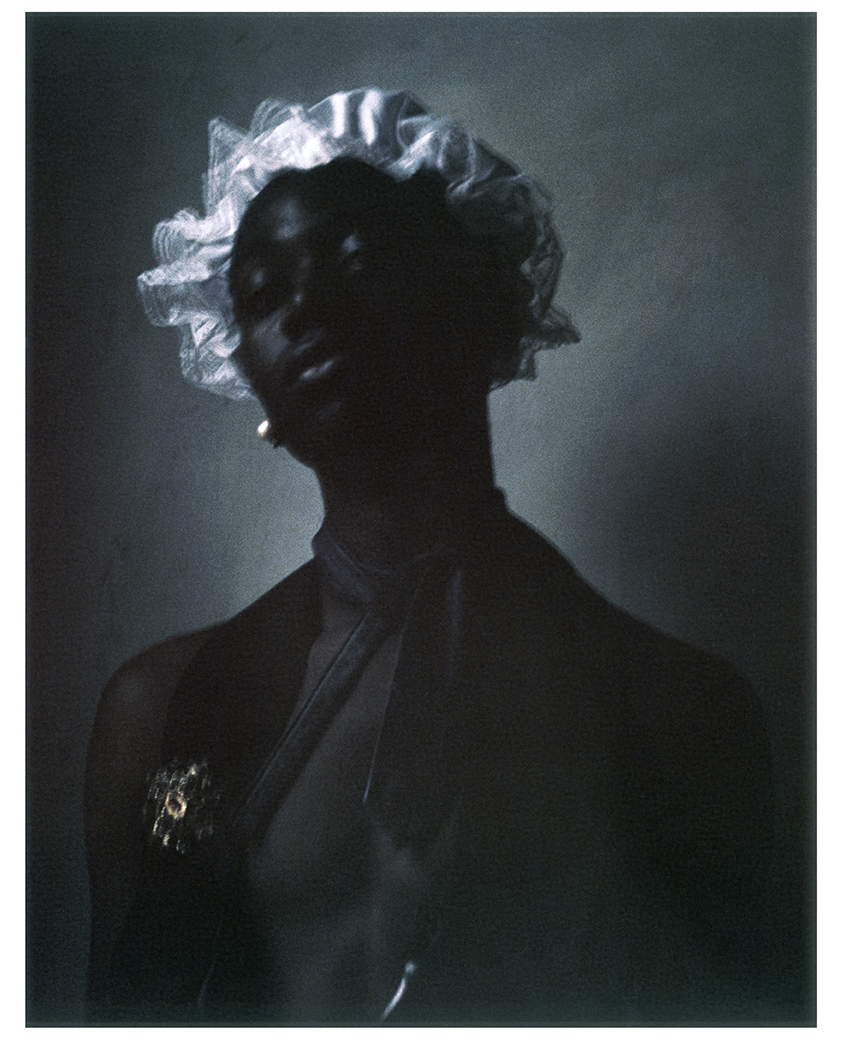 Styling IB Kamara, Ralph Nii Agency, at my Highgate studios
Metamorphosis exploration.
'Stoic Sandra', Highgate Studios.
'Say No Evil', Daphne Selfe wears Channel, styled by Tallulah Harlech.
'OBE Jenny Beavan & George', Highgate Studios.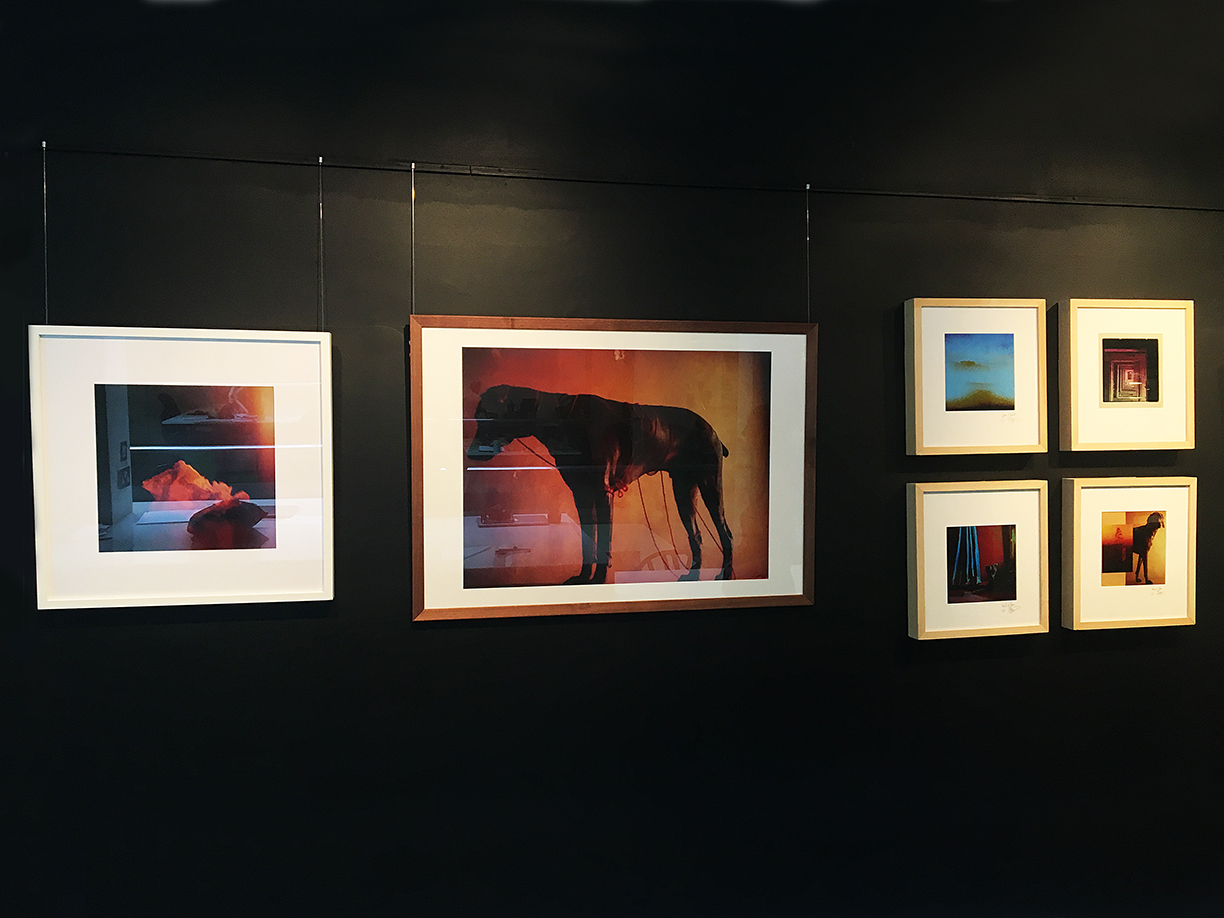 'In Between Stars' Showing at M&C Saatchi 2019.
Fotofilmic18 shortlist show. 'A Gentle Turn', The Pulp Gallery, Vancouver.
Fotofilmic18 shortlist show. 'Gentle Turn'
Pulp Gallery, Vancouver, June 1st - 15 July
'Heavenly Father'. Before His Passing.The Fce Magazine 2019
My father was a fantastic man. Kieran Hampson was his name, and he was the life and soul of most social situations. Warm, gentle and very funny, he was from a big Anglo-Irish family and was raised in Palmers Green, London, as one of six children. Growing up in a Catholic household, he was rebellious to his upbringing. He was a talented carpenter and turned his hand to making and crafting - he practically renovated our home from scratch. He was a loving father, friend and husband and had all the attributes of a great man who was exceptionally generous. Working hard to provide for his family, he had four children with my mum and grafted relentlessly to provide for a happy upbringing.
Madonna & Child, Sold in partnership with Highgate Flowers
Masterful JAMES, ART DIRECTION & Photography for Cactus Magazine, styled by Ola Ebiti
Double Magazine 2019, 'Paco Robanne, Balenciaga & Renata Brenha'. Shot Benjamin Hampson, Styling Tallulah Harlech.
'Between worlds, 5/43 collage'.
Miu Miu, Platinotype Process.
Nasir Mazhar, Dazed Beauty.
'Over The Sea', Migration body of work
'Wealth', by James Hampson & myself. Drawing parallels with the ideals of PT Barnums.
Mine and James Hampson's work focusing entirely on the wealth of body and spirit. Wealth is something that can course through our bodies; a confidence of spirit and a connectivity with our body that allows us to explore the world without fear of reprisal. Reprisal and/or judgement. Judgement as someone else's subjective view, a subconscious belief in divine punishment for trying something society sees as beyond us or not for us.

Focusing on various elements of the mind and its invention on the body. For example, wanting to model a body that draws parallels with that ideal of PT Barnums 'the foundation of success in life is that of good health'. Since Health is defined having not only an abundance of physical attributes - but, in this case that, of social and mental capacities for growth. Acceptance is important for some, but acceptance of ones own desires to explore what they can do and to have the freedom to express oneself with enjoyment and abandon.

We live in a world of law and order. Sometimes society weighs heavy on ones ambitions. Freedom and power, spiritual growth and being is this body.
by QB JIM, James Hampson
Arthur J Comely, Stills from my ongoing videos work 'Metamorphosis'.
'Hope', for Splash & grab Magazine
'Hope' Series continuation.